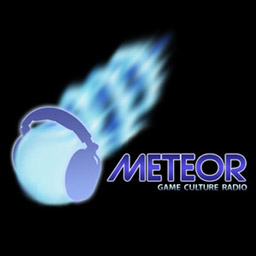 Meteor Radio, Game Culture Radio
Not currently airing
Meteor Radio is an energetic talk show discussing video game culture, industry, and the community of gamers. Major titles and publishers, flash game developers, VG and chiptune musicians, Meteor Radio will cover the vast spectrum that is the nation of gaming.
Host bios
Axtuse - Creator / Host / Producer

The Provocateur, The Team Leader, The Extrovert, a man filled with fervent ambition and excessive body fat...a 3rd generation gamer born after the Great Crash of '84, Axtuse grew along with the progression of 8-Bit gaming all the way to our current generation of consoles. His lifelong aspiration is to become a famous Game Designer, and to someday use his show to help curb the destructive cycle of substance abuse in his community.
WooleyBooger - Co-Host / Co-Producer
TheFresh1ne - Co-Host / News Editor